17th SPINE Meeting – Computational tools for electrostatic cleanliness and space instrument accommodation analysis – 17-19 January 2011, Uppsala University, Uppsala Sweden
---
---
Computational tools for electrostatic cleanliness and space instrument accommodation analysis: Workshop and call for inputs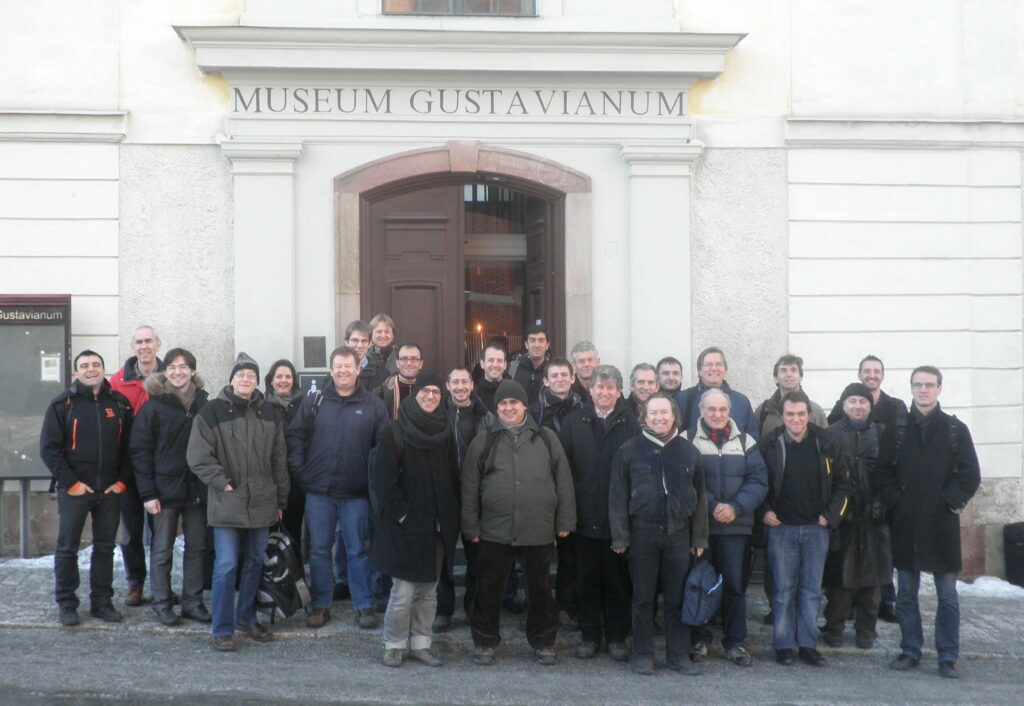 SPIS, the Spacecraft-Plasma Interactions System, is an open source software for spacecraft-plasma interaction simulations, developed and maintained by the Spacecraft Plasma Interaction Network (SPINE) and freely available at www.spis.org. In recent years, SPIS has been used for simulation of particles and field instruments on spacecraft, e.g. to meet the scientific needs for increased accuracy of measurements of low-energy ions and electrons and electric fields. This use is expected to increase as new space missions are upcoming or proposed, for example Bepi Colombo, Solar Orbiter and the Jupiter Ganymede Orbiter. To help in this process, ESA is funding an upgrade of SPIS to meet such needs by 2012. Community input is essential to ensure that the upgrade will concentrate on the features most needed. You are therefore invited to:
Contribute to the inputs for the SPIS development by stating your needs, ideas and wishes
Participate in a SPINE workshop on these matters
Talks, Data and presentations of meeting
Workshop
The requirements for the coming SPIS upgrade based on user community inputs will be discussed at a SPINE meeting hosted by the Swedish Institute of Space Physics on the premises of Uppsala University, in Uppsala, Sweden, 17-19 January 2011 (conveniently close to Stockholm Arlanda airport, see details on web page below). The first part of the meeting will cover presentations of the cosmic vision missions, presentation of the SPIS software capability and of some key applications to scientific observations. The second part of the meeting will include presentations from the scientific community and discussion of the requirements. Meeting details are available at http://dev.spis.org/projects/spine/home/meeting/mxvii
Invitation and call for contribution
Research groups intending, proposing or designing plasma and field instruments for future European space missions or involved in data interpretation are hereby invited to submit their inputs, and to attend the SPINE workshop for discussions on the SPIS upgrade.
Key topics to be addressed include:
What problems related to spacecraft, plasma and electrostatic environment are expected for future European missions?
What simulations will be needed?
What capabilities and performance of simulation tools will be needed?
What are the current limitations in the existing simulation tools and especially SPIS?
Please send your inputs as well as indicate your willingness to participate to the meeting and whether you plan to present some material (relevant to the above themes) by sending an email to Anders.Eriksson_at_irfu.se
The detailed agenda will be communicated later based on proposed contributions from participants.
Please forward this announcement to any person you think might be interested.
Practical information
Dates:
10 Dec 2010: Please indicate your interest to participate in this process and in the meeting
7 Jan 2011: Input and meeting presentation submission, meeting registration
17-19 Jan 2011: Meeting of the Spacecraft-Plasma Interactions Network in Europe (SPINE), in Uppsala, Sweden. The meeting will start at 13:00 in Monday, Jan 17, and end at noon on Wednesday, Jan 19.
Location
Uppsala, Sweden. The meeting will be held in Museum Gustavianum, the old main building of Uppsala University, right opposite the main entrance to Uppsala Cathedral. See https://www.gustavianum.uu.se/?languageId=1
Accomodation
All hotels in the city centre are within walking distance. Closest (and very nice) are:
Transportation
Stockholm-Arlanda airport is 18 minutes by train from Uppsala. Trains normally run every 30 minutes. Taxi Arlanda-Uppsala costs SEK 450-460 SEK (around EUR 50) with the two main local taxi companies (be sure to get a fixed price!). The city centre is small, and the meeting as well as most hotels are within 15 minutes walk from the station. Renting a car is therefore not recommended, as you will hardly need it but will have to spend time and money parking it.
Participation
Participation in the meeting is free of charge.
Workshop sponsors
Artenum, CESR, ESA, IRF Uppsala, ONERA